YB4835VA DC voltmeter ampermeter 100V20A
Features:
- The double table small size, can simultaneously, with the screen display voltage, current.
- A total of design, which is a measure of the ends of the earth wire and the power supply end of the ground is interlinked, so the header only on the "negative" test current.
- Equipped with voltage calibration potentiometer, current calibration potentiometer, such as error, can be their own calibration.
- Automatic design of decimal point.
- Use of "all the shell" design, with the back cover, safe and reliable, dust.
- Anti disturbance ability, display refresh rate.
- Convenient wiring, wide use, can be used to monitor the battery, DC can adjust the power, or other equipment, voltage, current changes state
- With exquisite SMT process, so the consistency is very good.
Specifications:
– Test voltage: 0-100V
– Power supply: 3.5-30V
– Test current: 20A
– Working current: <20mA
– Display mode: 0.39 "LED, voltage – red, current – Green
– Dimensions: 70 x 40 x 30 mm
– Mounting hole: 68 x 38 mm
– The measurement rate: more than 500mS/ times
– Measurement accuracy: 1% (1 words)
– Working temperature: -10 ~ +65
– Working humidity: 10 ~ 80% (no condensation)
– Working pressure: 80 ~ 106kPa
– No direct exposure to sunlight.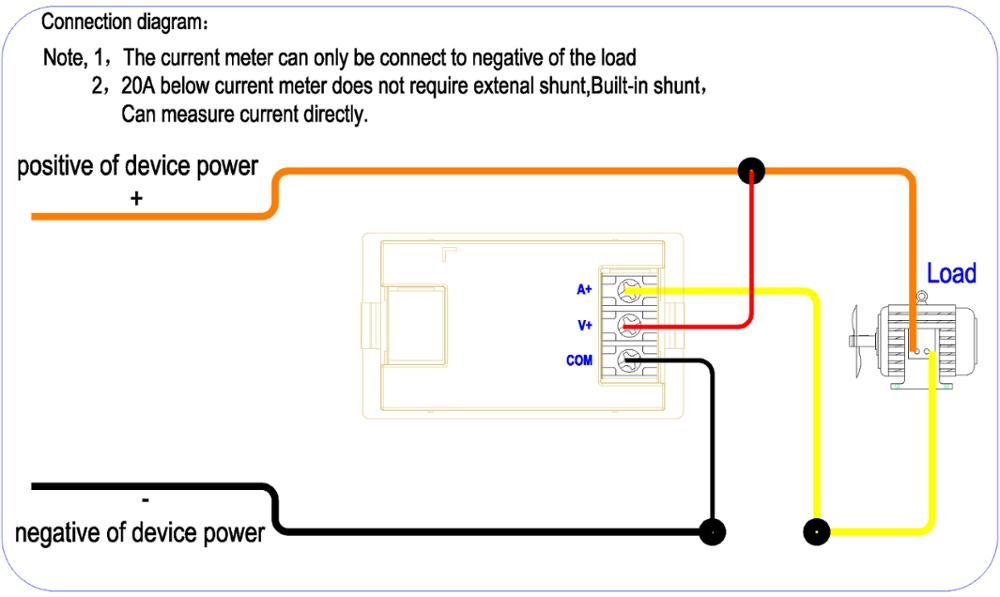 Лавлах утас: 99198321
Хаяг : Улаанбаатар хот, Чингэлтэй дүүрэг, Компьютер ланд, 3-н давхар, 12 тоот
"ЧИП ЭЛЕКТРОНИКС" ХХК
© Copyright – 2021 chip.mn