Solar Power Manager, 10000mAh Li-Po Battery
Solar Power Manager (B), Embedded 10000mAh Li-Po Battery, Supports 6V~24V Solar Panels
SKU: 19799
Part Number: Solar Power Manager (B)
Brand: Waveshare
Package content:
Solar Power Manager (B) x1
Adapter x1
Weight: 0.29 kg
SOLAR POWER MANAGER
Compatible with 6V~24V solar panels, embedded 10000mAh Li-po battery
Recharged From Solar Panel, Or TYPE-C Power Adapter
5V/3A Regulated Output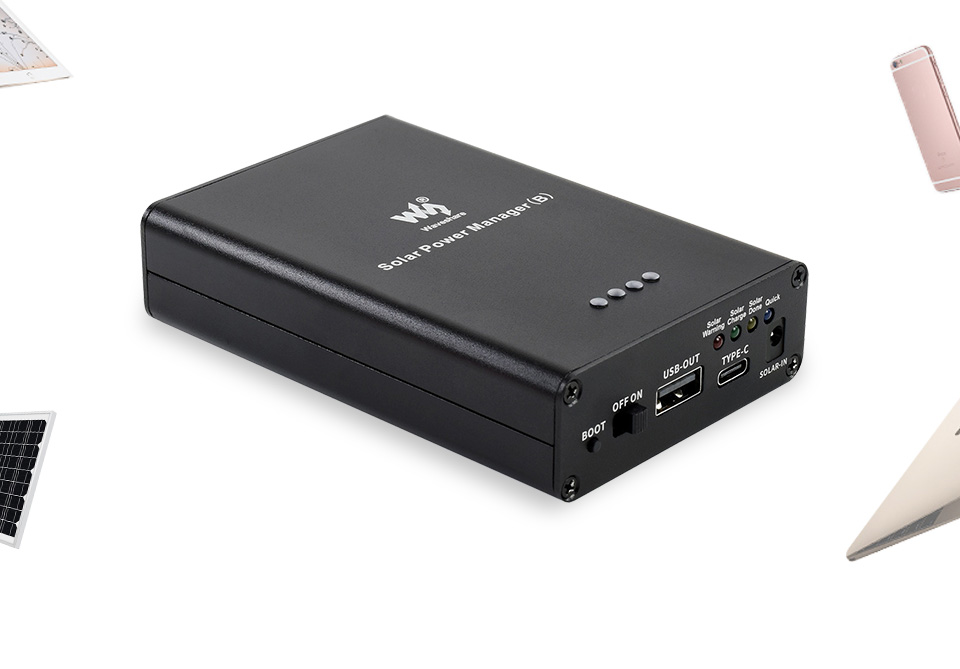 SAFETY CAUTIONS
– Li-ion and Li-po batteries are quite unstable. They may cause fire, personal injury, or property damage, if they're not properly recharged or used.
– Do not reversely connect the polarities when recharging or discharging the battery. Do not use inferior charger/charging panel to recharge the battery.
– Do not mix use old batteries with new ones, avoid using batteries of different brands.
– When buying Lithium battery, should always make sure the battery specification is compatible with the expansion board. Choose batteries from formal manufacturer, and ensure the batteries will work stably and safely by aging test.
– Lithium batteries have limited cycle life, they will also deteriorate as time goes by. Should be replaced with new ones when the batteries reaching their max cycle life, or working over two years, whichever comes first.
– Should be placed carefully and properly, keep it away from inflammables and explosives articles, away from children, avoid any safety accident caused by careless storage.
Product Features
The Solar Power Manager (B) is compatible with general 6V~24V solar panels. It can recharge the 3.7V rechargeable Li-po battery through solar panel or USB TYPE-C connection, and provides 5V / 3A regulated output (with multi protocols support including PD/QC/FCP/PE/SFCP).
The module features MPPT (Maximum Power Point Tracking) function and multi protection circuits, therefore, it is able to keep operating with high-efficiency, stability, and safety. It is suitable for solar powered, low-power IoT, and other environmental protection projects.
– Supports MPPT (Maximum Power Point Tracking) function, maximizing the efficiency of the solar panel
– Flexible battery recharging: from solar panel or USB TYPE-C power adapter
– Compatible with 6V~24V solar panels, DC-002 jack input or screw terminal input
– Onboard MPPT SET switch, select the level closed to input level to improve recharging efficiency
– Onboard aluminum electrolytic capacitor and SMD ceramic capacitor, reducing the ripple, stable performance
– PH2.0 battery connector, with embedded 10000mAh 3.7V rechargeable Li-po battery
– Several LED indicators, for monitoring the status of solar panel and battery
– Multi protection circuits: over charge / over discharge / reverse-proof / over heat / over current, stable and safe to use
Specification Comparison
SOLAR POWER MANAGER
SOLAR POWER MANAGER (B)
SOLAR POWER MANAGER (C)
SOLAR IN
6V ~ 24V
6V ~ 24V (18V by default)
RECHARGING
Solar panel, power adapter, USB
BATTERY
3.7V 14500 Li-ion battery (NOT included)
3.7V 10000mAh Li-po battery
3x 18650 Li-ion battery (NOT included)
USB INPUT
5V (Micro USB)
5V (TYPE-C, with PD quick charge support)
5V OUTPUT
5V / 1A (USB OUT, pin header)
3.3V / 1A (pin header)
5V / 3A (USB-OUT, TYPE-C)
RECHARGING CUTOFF VOLTAGE
4.2V ± 1%
OVER DISCHARGING PROTECTION VOLTAGE
2.9V ± 1%
3.0V ± 1%
SOLAR PANEL RECHARGING EFFICIENCY
~78%
USB RECHARGING EFFICIENCY
~82%
~93%
BATTERIES BOOST OUTPUT EFFICIENCY
~86%
~90%
QUIESCENT CURRENT (MAX)
<2mA
CASE
N/A
Metal case
OPERATING TEMPERATURE
-40℃ ~ 85℃
DIMENSIONS (MM)
65.2 × 56.2 × 22.9
108.0 × 71.0 × 25.2
119.0 × 71.0 × 25.2
Supports 6V~24V Solar Panels
5-Level Voltage Switch, For Setting Solar Panel Input Voltage To Improve Efficiency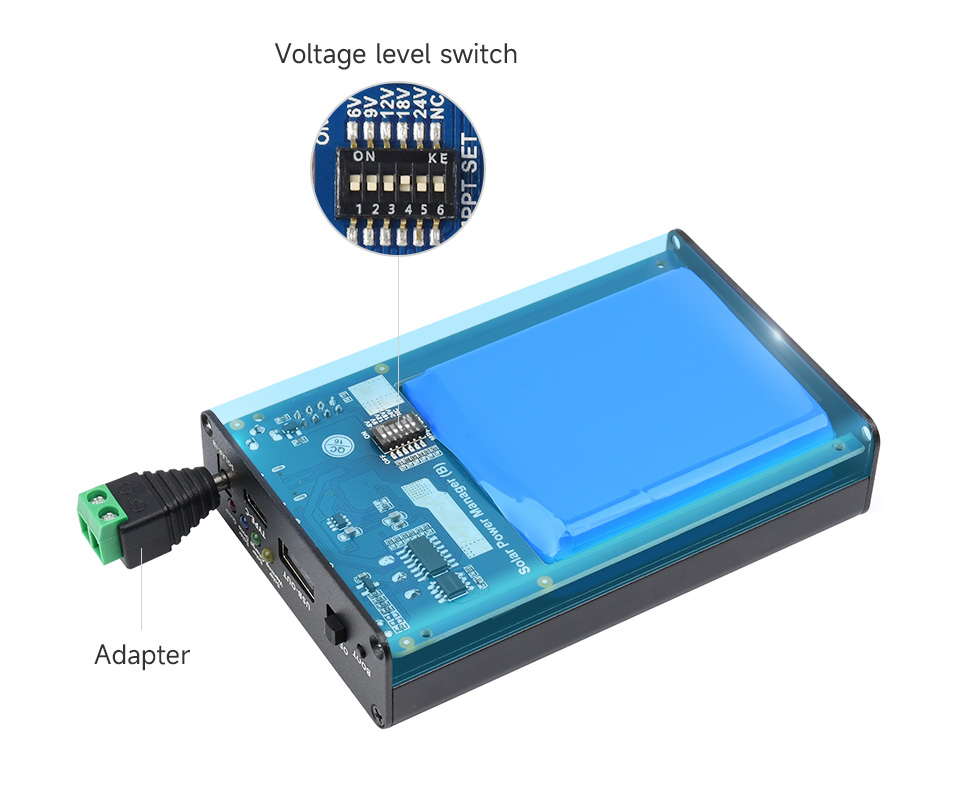 Application Example
Solar-Powered Control System For MCUs / Development Boards Like:
Raspberry Pi / Jetson Nano / Arduino…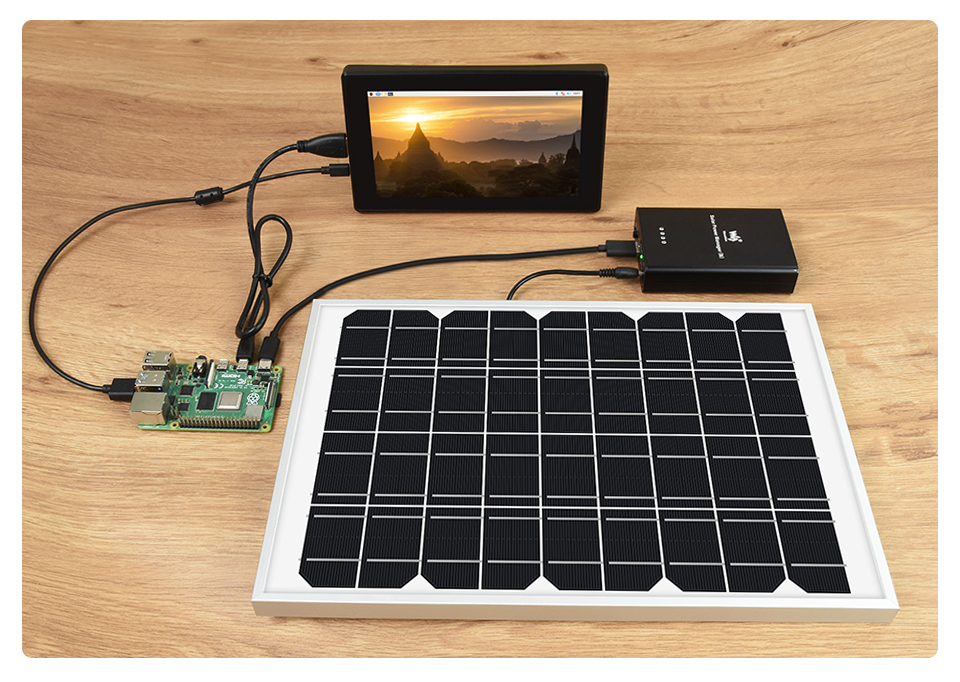 More Possibilities
Suitable For Mini Solar Road Lamp, Intelligent Agriculture, Or IoT Applications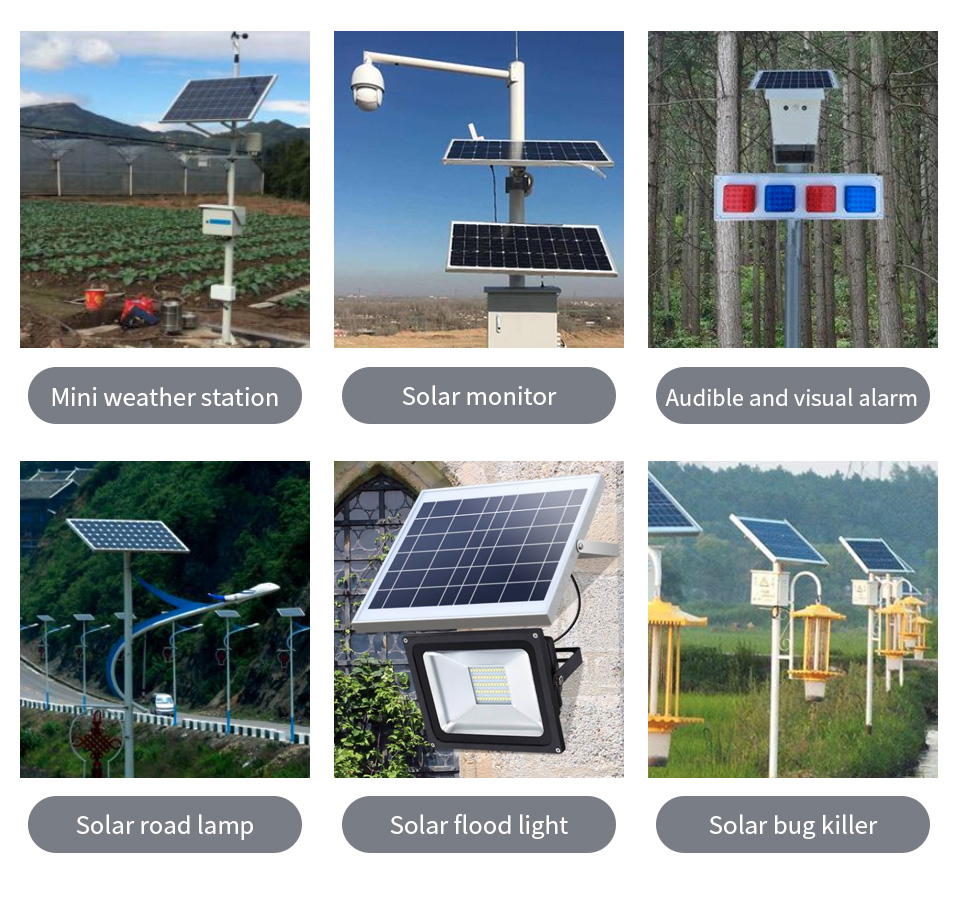 Resources Introduction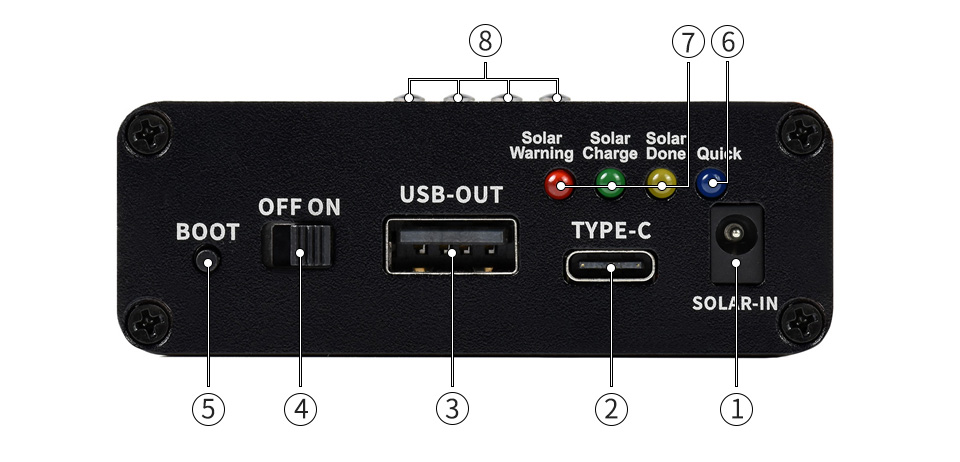 Solar panel input
recharging through DC-002 jack or screw terminal
TYPE-C recharging/output port
supports 5V power adapter for recharging
supports PD protocol quick charge adapter
supports PD/QC/FCP/PE/SFCP multi protocols output
USB output port
5V/3A regulated output
supports PD/QC/FCP/PE/SFCP multi protocols output
Battery on/off switch
BOOT button
Quick charge indicator
Solar panel status indicators
Solar Warning: lights up if solar panel is reversed
Solar Charge: lights up when recharging from solar panel
Solar Done: lights up when the battery is fully recharged
Battery life indicators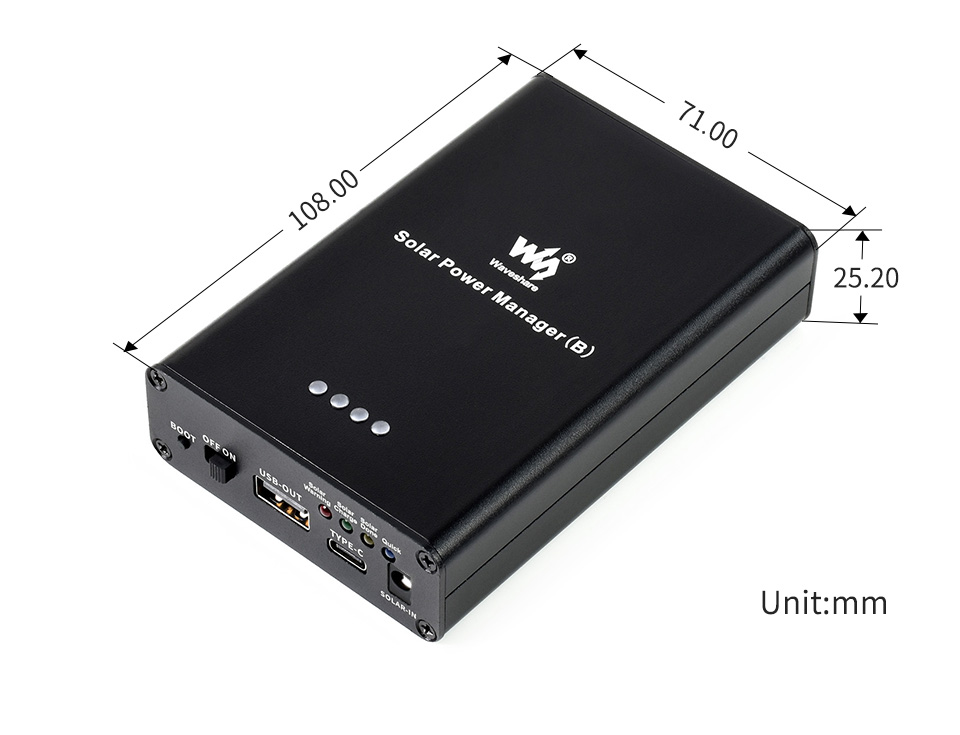 Resources & Services

Лавлах утас: 99198321
Хаяг : Улаанбаатар хот, Чингэлтэй дүүрэг, Компьютер ланд, 3-н давхар, 12 тоот
"ЧИП ЭЛЕКТРОНИКС" ХХК
© Copyright – 2023 chip.mn